If YOU have important and/or interesting photos of Tehuacana's past, we would love to share, or if you would like to digitalize your memories, let us know. You can email us at. TehuacanaHeritageFestival2019@gmailcom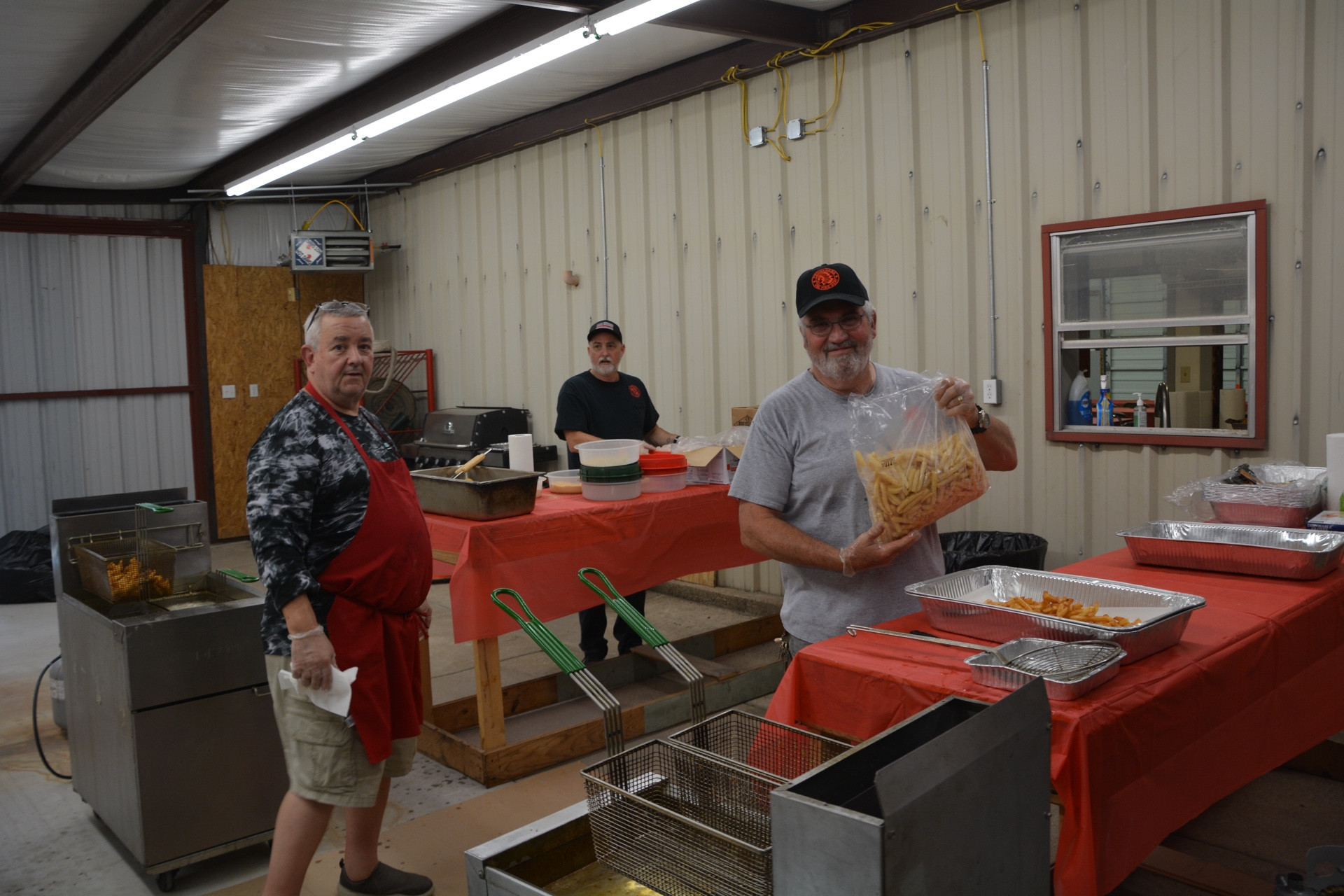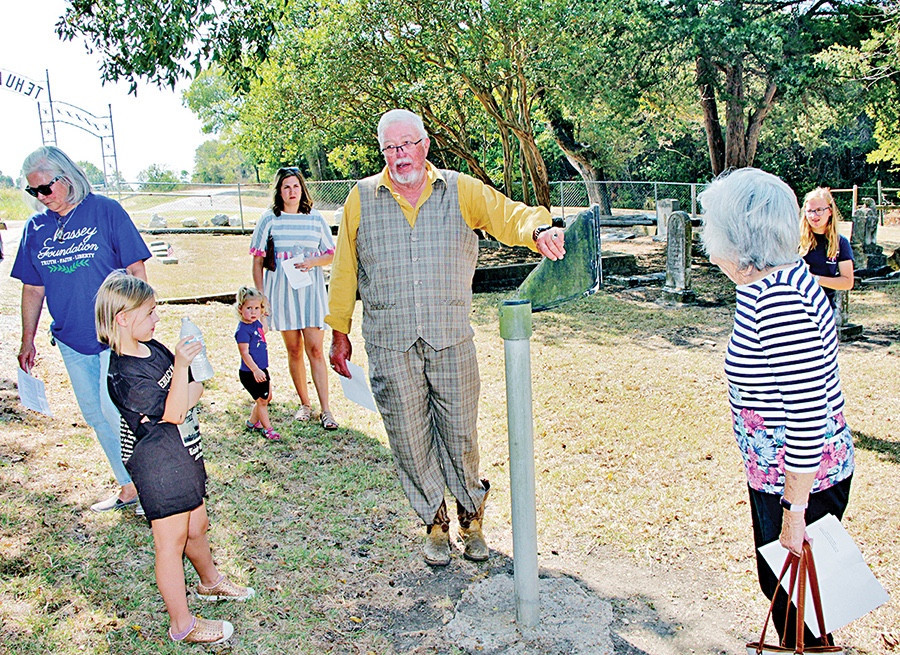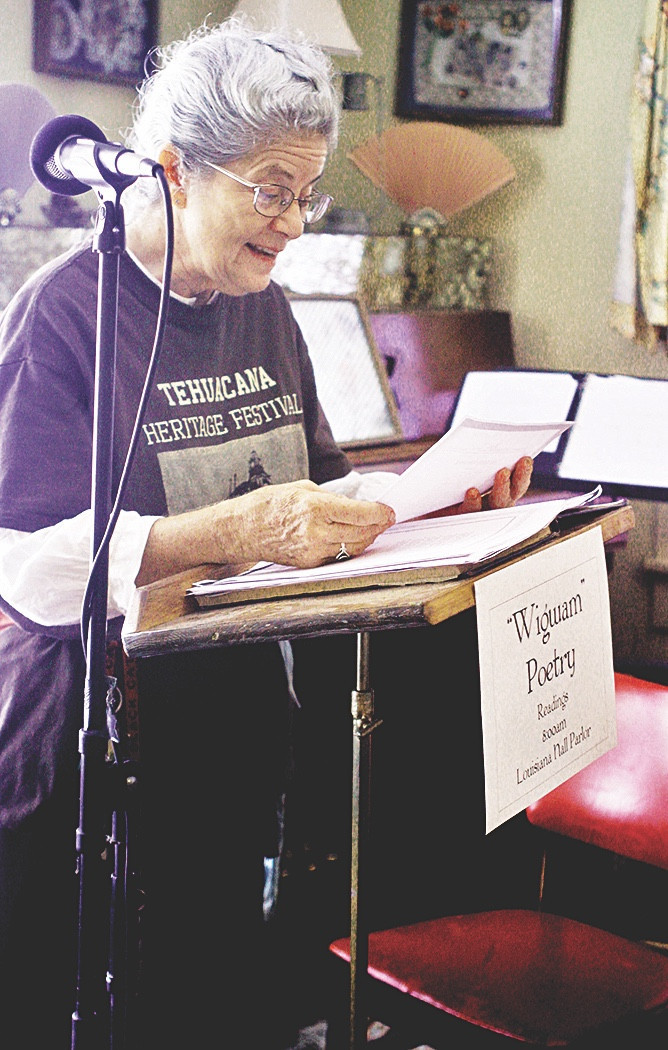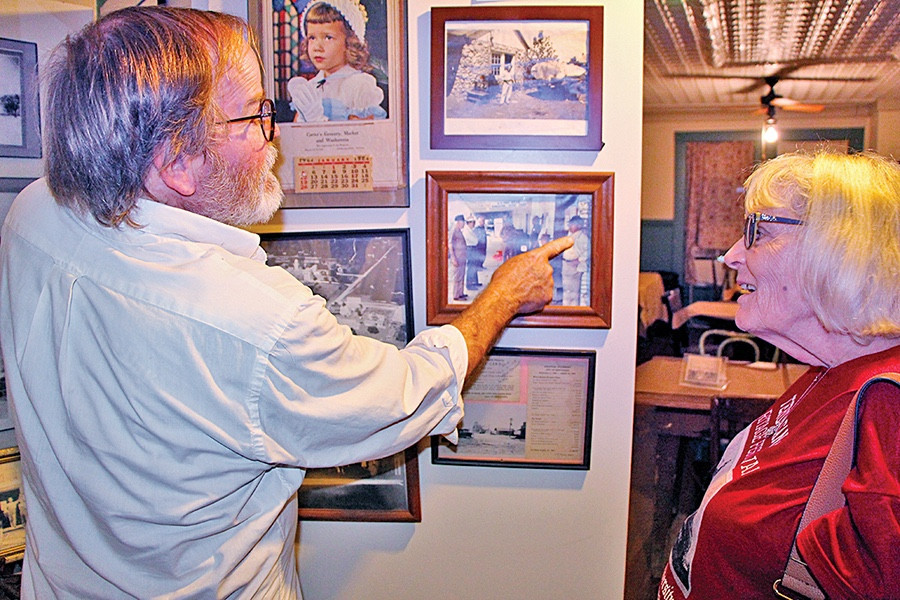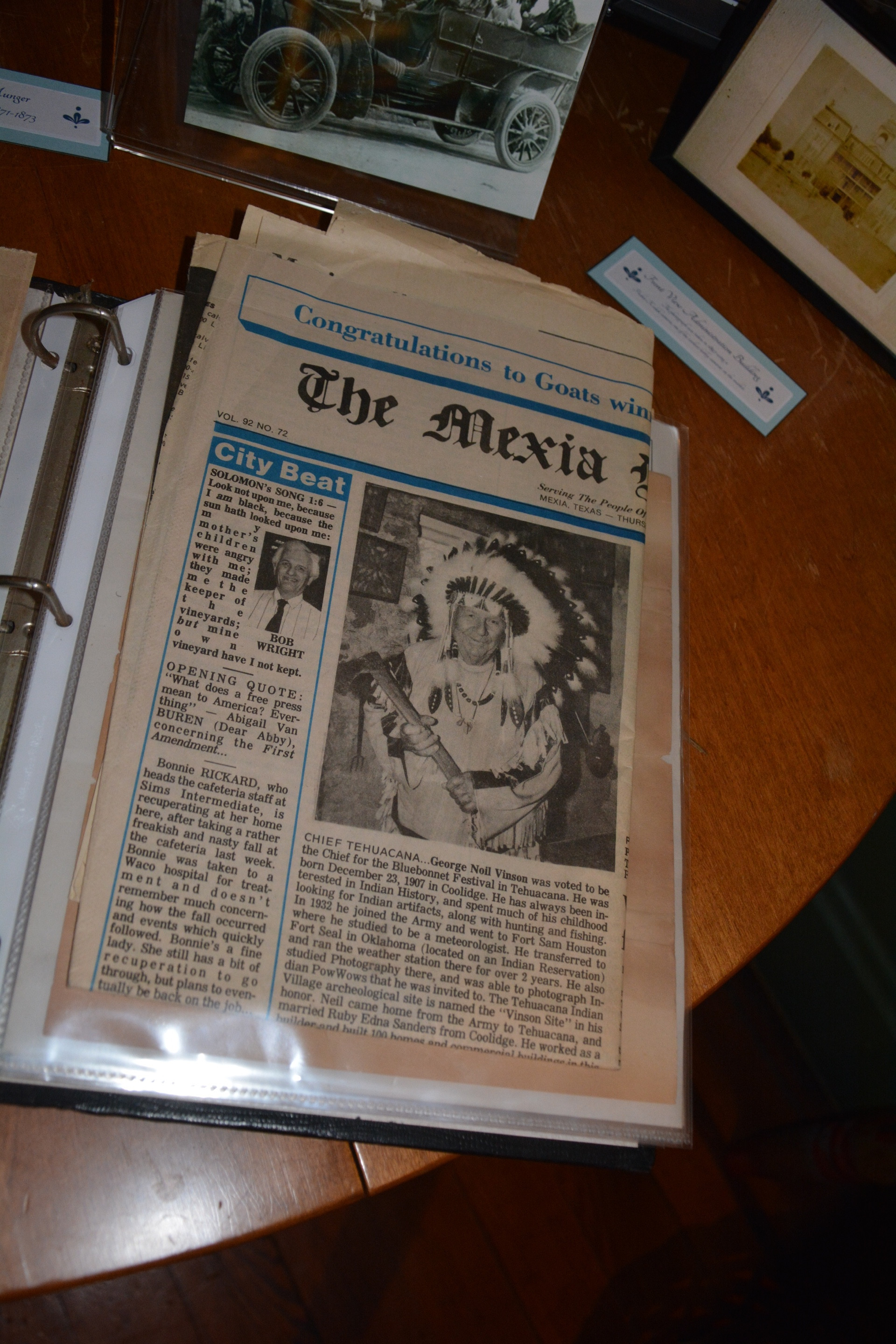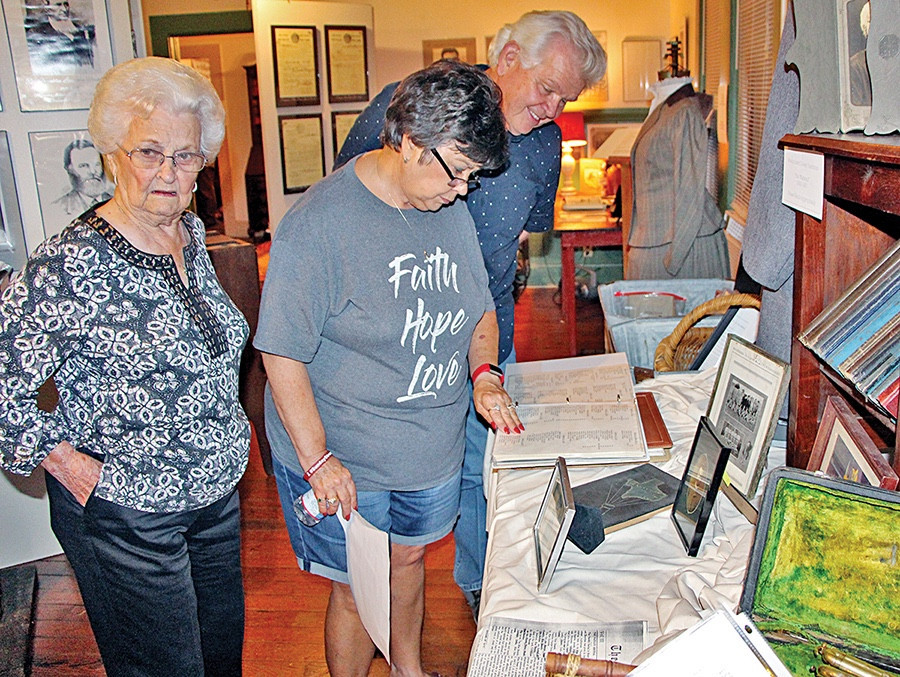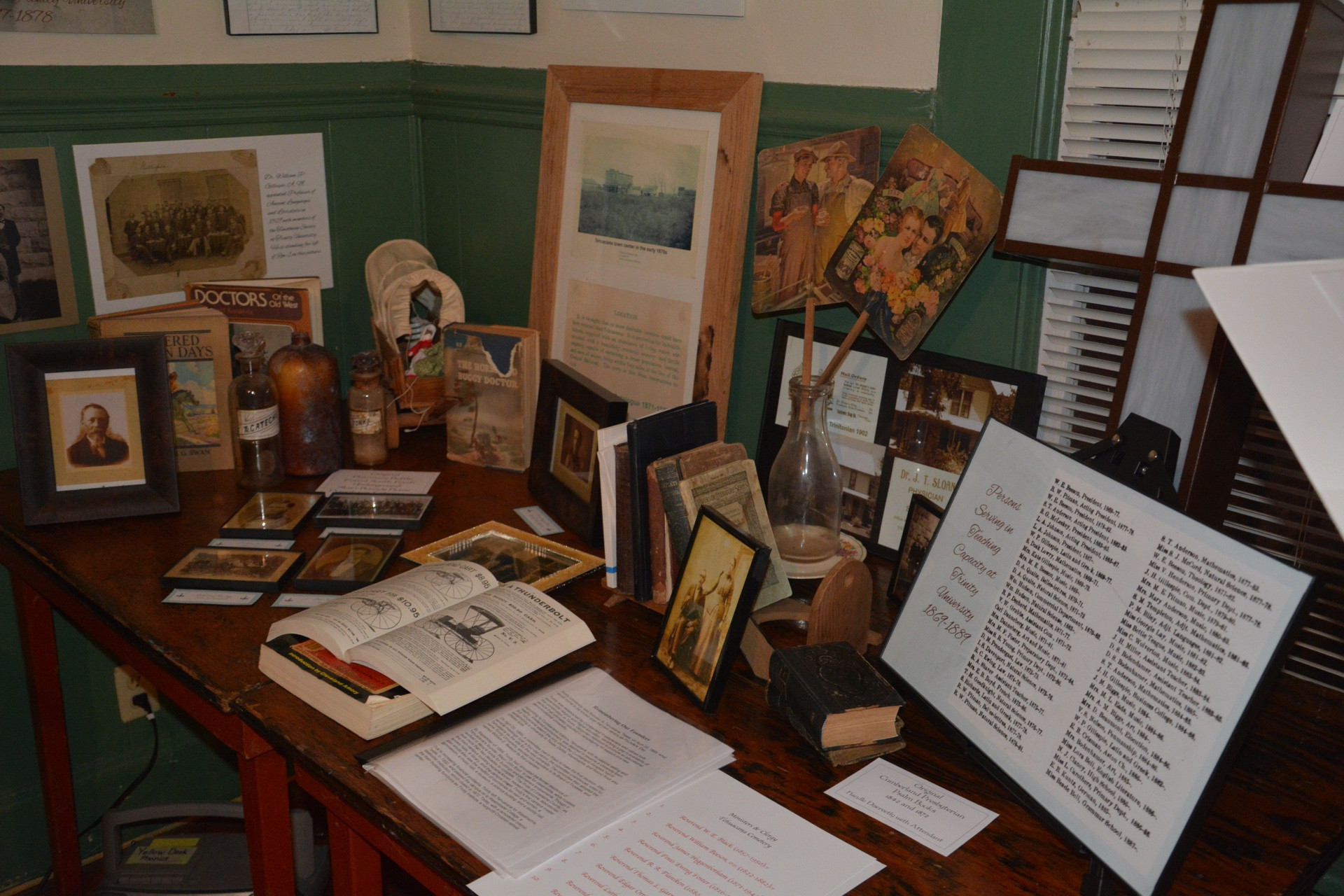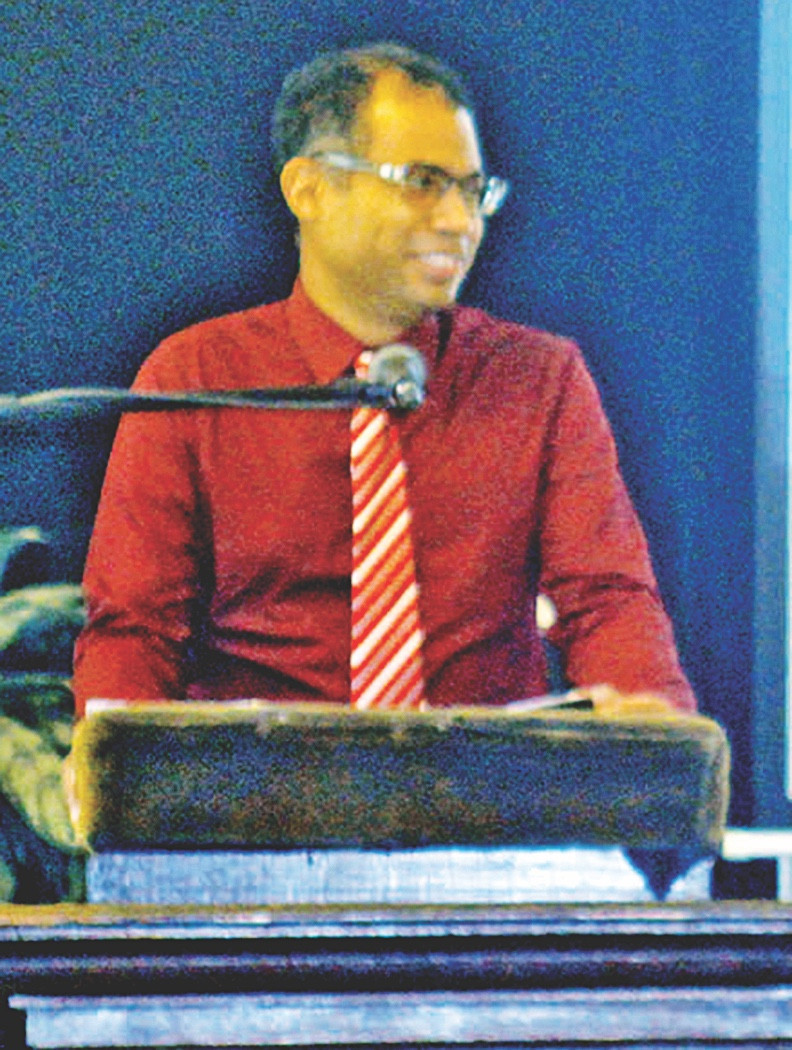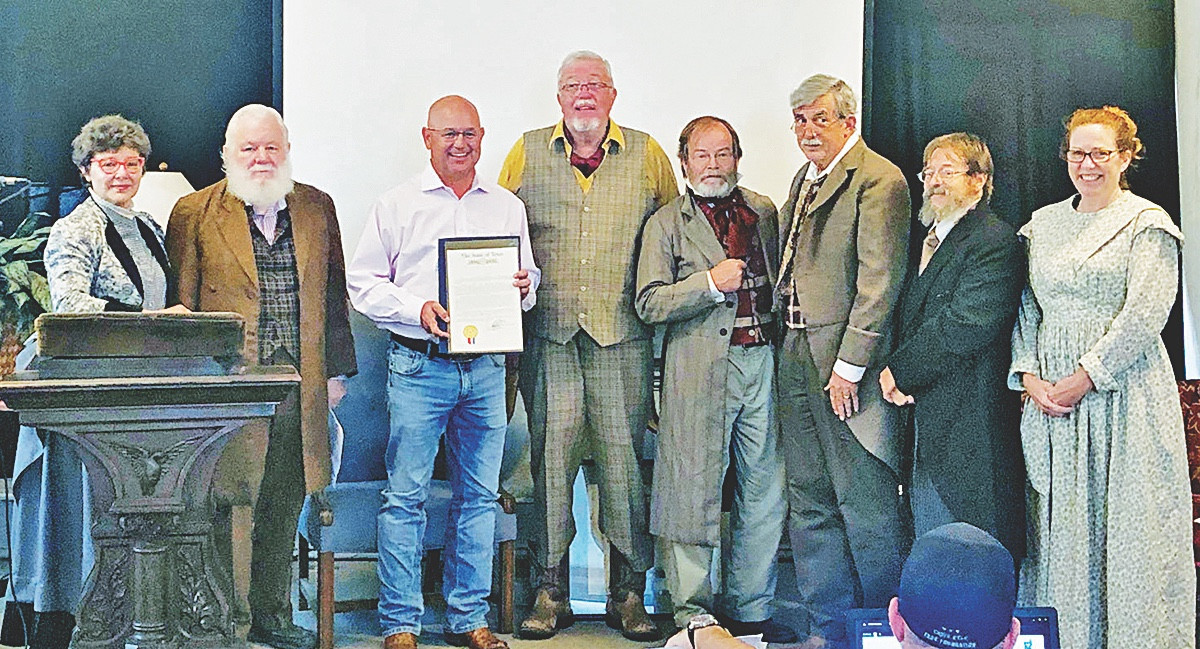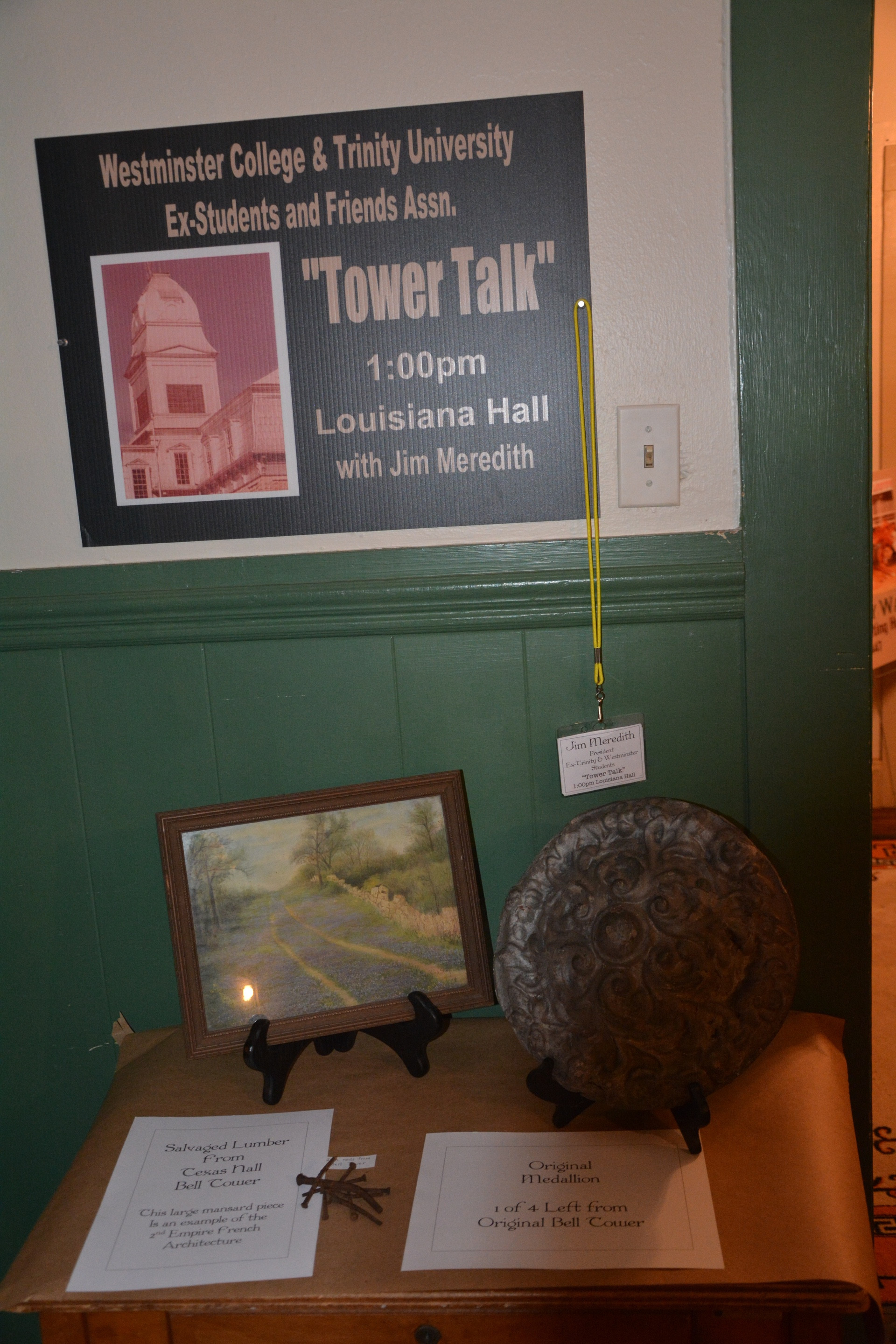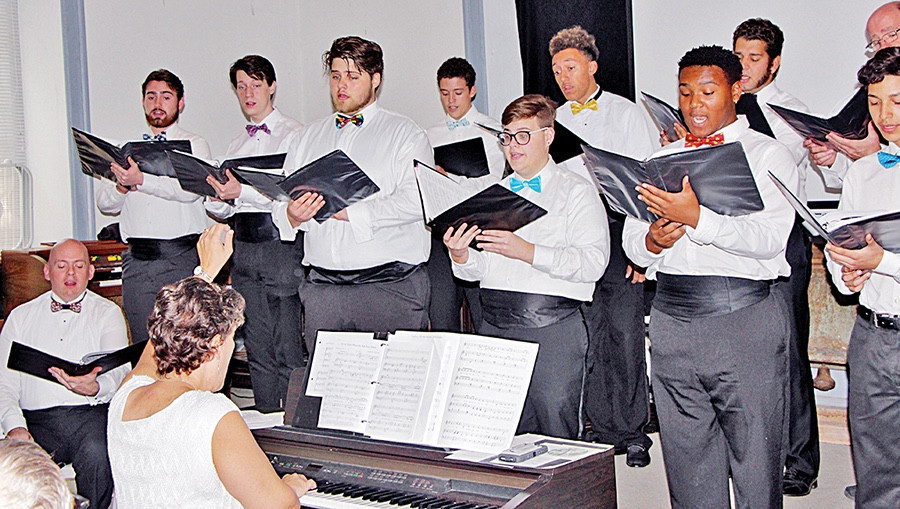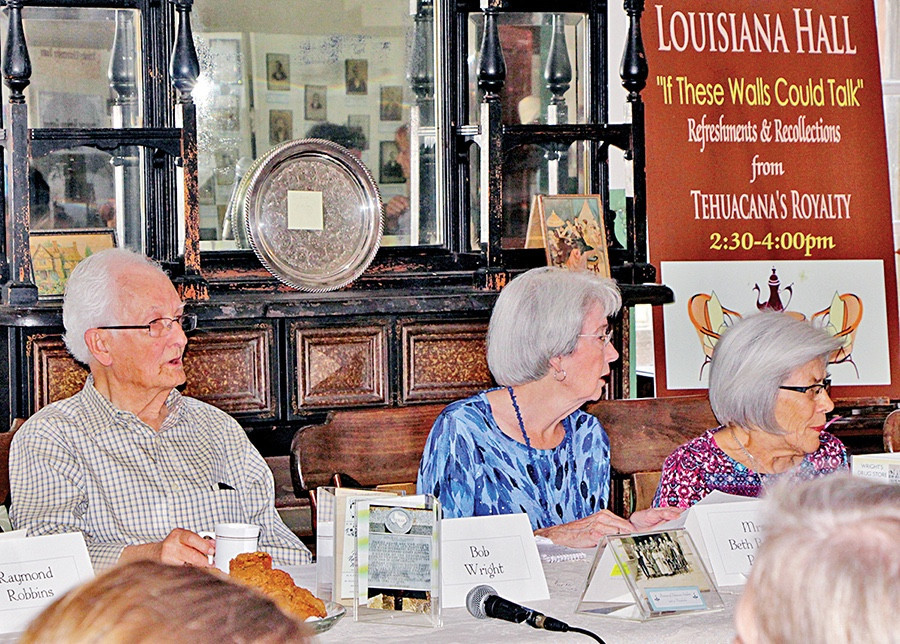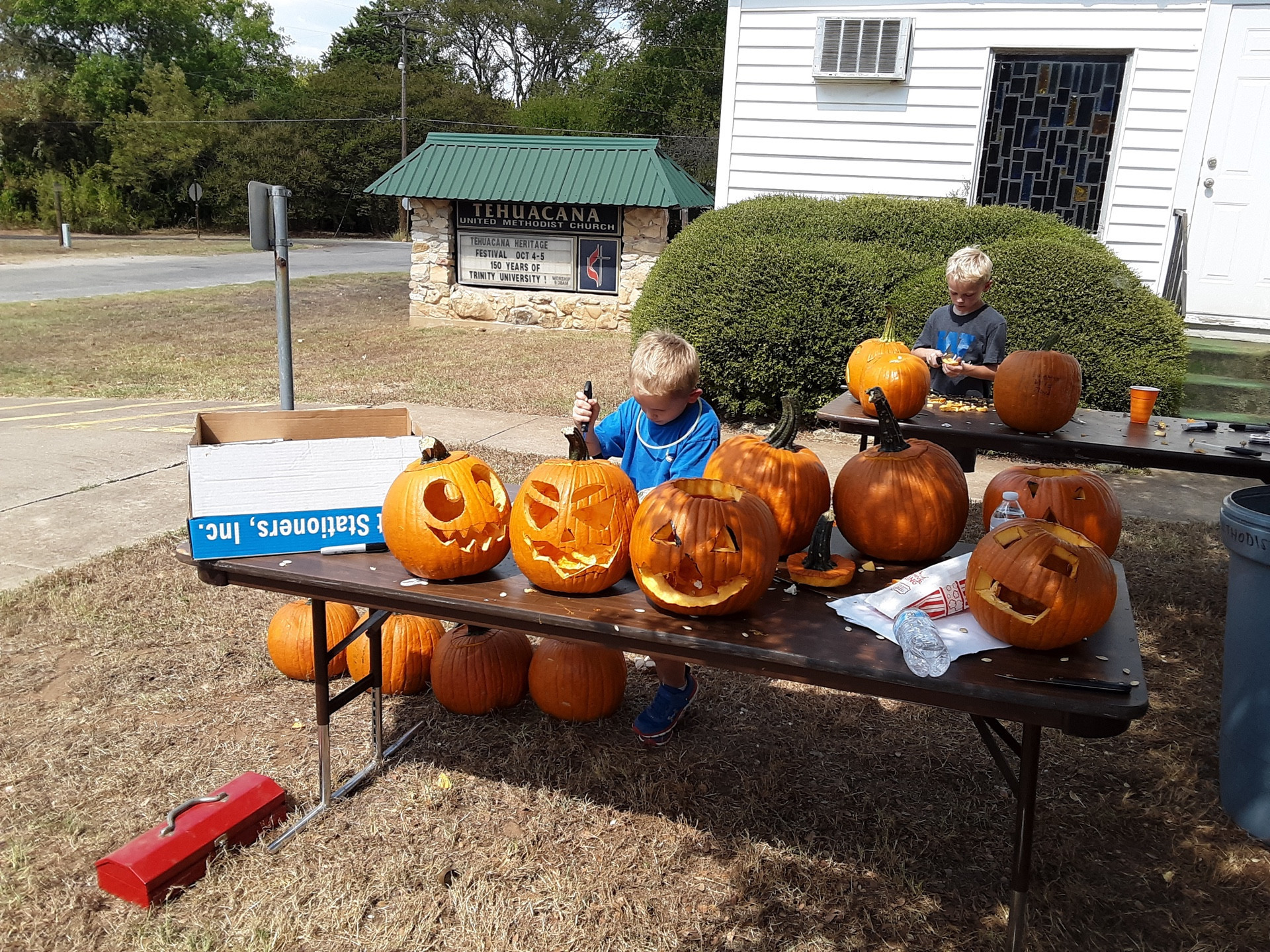 The Tehuacana Volunteer Fire Department Hosts its Annual Fish Fry Fundraiser Friday Evening, Oct. 4th
Frank Parker guides morning tours of Tehuacana's Historic Cemetery, popular to out-of-town visitors.
Margaret Day participates in Poetry Readings, Courtesy Westminster Wigwam Yearbooks, 1923-1931
The Tehuacana Heritage Museum opened to visitors in Louisiana Hall. Bill Ferris proud of 1980s photo of townsfolk gathering at old downtown postoffice. Patty Manley looks on.
Margie Dell Yelverton, 95, long-time resident, and ex-secretery of Tehuacana's City Council brings Sharon and Alden Garber to look over Westminster College's collection of yearbooks and archives.
Tehuacana always Proud of its 1990s and the Bluebonnet Festivals. Pictured here in the Mexia Daily News is Noil Vinson, first Chief Tehuacana and our town's own geologist Hall-of-Famer!!
The 150th Anniversary of Trinity University brought original items to the museum including photographs, original Cumberland Cross, donated to the Festival by the Mexia Presbyterian Church, heirloom Cumberland items, including prayer books, digital items provided by the Coates Library of Trinity University in San Antonio.
Jim Meredith, President of the Ex-Westminster Students Assn. offered information on the status of tower restoration of Texas Hall. Mike Wolfe contributes one of medallions from the original tower for display.
Tehuacana was excited to have Dr. Carey Latimore, chair of the History Dept. of Trinity University share his insights into preserving the history of our Community, while promising to encourage current Trinity Interests to keep Tehuacana in their minds for study and promotion.
State Representative Kyle Kacal presents the Citizens of Tehuacana an historical Proclamation in honor of the 2019 Tehuacana Heritage Festival which included Dramatic Narratives by Linda Ferris, Dr. Jim Parker, Frank Parker, Bill Ferris, Dave Fitte, Dale McDaniel, and Christine Towles. Period Costumes provided by the Theater Dept. of Trinity University San Antonio, Jodi Kerjala, Dept. chair.
The Tehuacana United Methodist Church, built and dedicated in 1956 was host to several festival events, including a chorus of Presbyterian selections, pumpkin carving, barbecue, domino tournament, cemetery events, and church history meetings.
While the Symposium was the morning feature, "If These Walls Could Talk" was the afternoon draw. Eight Citizens, current and past, were asked to give their recollections and remembrances of Tehuacana. Special Guests were Dr. Raymond Robbins, ex-Dean of Students of the Westminster Bible Institute, Barbara Jacobs, Beth Parker and Billy Duke, past students of the Tehuacana Elementary School (1923), Jim Meredith, ancestry contributor, Claude Monk and Jace P. Floyd, Ex-Mayors and Local town promotors, and Bob Wright, retired Editor of the Daily News and resident of Tehuacana in the 1930-1950s. These Recollections were recorded as a joint project with the Limestone County Historical Commission and will be preserved by transcript for future projects.
Dr. Bonnie Sneed and the Men of McLennan Community College participated in providing after entertainment in Texas Hall with soloists and ensemble favorites for Mens Chorus
Soon to be published!
The Audio
The Transcripts
The History...
"If These Walls Could Talk"
Saturday, October 5, 2019